Indian weddings have always been a lavish affair. With the focus shifting to destination weddings, couples now prefer to have an intimate and close ceremony in an exotic location. But this does not come cheap!
Considering the destination you choose, it could be difficult to save for the wedding overnight. Here are some tips that will help you save for your big day.
If you are lucky to have enough time before your wedding, you will be able to start early and save big. Set aside a particular sum each month and have it deposited in a separate account. This way you will not spend it for anything apart from your wedding requirements. You can keep a track of the funds and analyze your financial situation from time to time.
Book your services with one vendor
Destination weddings include a lot of planning in terms of décor, food, favors for the guests, and much more. If you book every service with a different vendor, your cost will go up by three to five times. Hence, it is advisable to book as many services as you can with a single vendor and negotiate the cost of the same. For a seller, a bigger deal is what they are looking for. Both the parties will benefit and there will be more room to negotiate.
While you are searching for vendors to help you with your wedding, search for the best deals. A number of sellers offer discounts and deals if you book them in advance. Photographers, especially the newbies in the market, often offer a free pre-wedding shoot. Additionally, look for deals in airlines and hotel bookings so that you can save on that amount. With time in hand, you will be able to make the most of the seasonal discounts and offers available to you.
Keep the wedding guest list intimate
In order to reduce unnecessary expenses, it is important to keep the guest list limited. With each additional guest, you will be paying for the airfare and hotel room. Hence, the trick to make the most of a destination wedding is to keep it small, private, and intimate.
Invite the guests well in advance
Once you have prepared the wedding guest list, you should invite them in advance so that they can RSVP. It will allow you to know the exact number of guests you need to book the hotel for. Give enough time to your guests to plan and revert to you. RSVP helps in reducing the unnecessary costs of booking and ensures that the wedding is well organized.
Avoid the trouble of making space for unnecessary gift items inside your house. Instead, prepare a wedding wishlist where you add all the items you are looking forward to use in the future. Share the same with your guests so that it is easier for them to choose wedding gifts for you. This way, you can receive gifts that are useful and you may utilize them in the future.
Money does not multiply overnight. The first step to maximizing wealth is to start saving and the next is effective investment. Mutual funds offer high returns and carry low risk. You may opt for a Systematic Investment Plan (SIP) and ensure that a particular sum set aside by you is invested in the scheme every month. It can offer returns as high as 12% per annum. If you invest in mutual funds, the fund managers will invest the sum into a mix of debt and equity, which will reduce the overall risk of the portfolio. Additionally, you can benefit from the compounding of interest. With each SIP, you will be able to gain the benefit of compound interest and maximize the value of your investment. Remember, it is important to remain invested for a long duration in order to generate higher returns.
Planning for a destination wedding will require a financial commitment and discipline. Start early in order to save enough for the wedding and ensure that you make the right investment choices for maximizing returns to have your dream beach wedding at the Maldives.…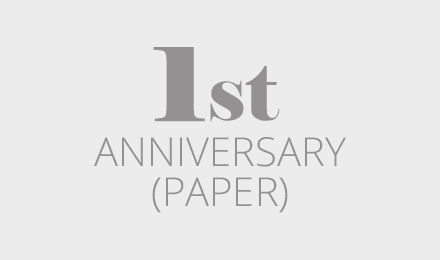 Over twelve years in the past I turned an occasion planner and workplace manager at a venue and guest lodge. PROFESSIONAL TIP: Lots of the gadgets at Save On Crafts that might be used for wedding ceremony decor can even double as fabulous House Decor. We'll be sending you some suggestions, tendencies, new arrivals & different wedding inspiration that can assist you plan on your big day!
There are several desserts and any of them can be used as a wedding cake: white, strawberry, blue, chocolate, zombie, hamburger and black and white cake. Long used as cheap filler, the familiar flowers have an elegant style all their own when clustered in fashionable, minimalist vases, which offset their ruffled softness.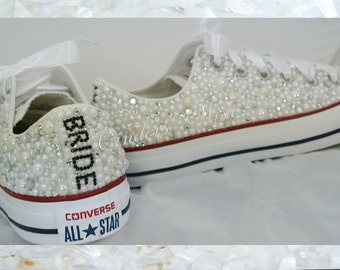 Delivery is a flat fee of $7- they are sent Priority mail with tracking information. As a bonus, I've an Amazon Rewards card which I earn 3 points per dollar spent on Amazoncom- sometimes I take advantage of my reward factors I earn all yr to help offset the prices of Christmas gifts for my household each year.
Simply obtain the free printable template, use it as a guide to chop foam letters, punch holes on either facet of every letter, and sprinkle with colored glitter Thread ribbon through the holes to tie the sign together. In my opinion, getting some of your cash back is significantly better than having these things sit in your basement or attic accumulating dust.
Whether or not your purpose is to create a country vibe or pull off your dream wedding on an actual-life budget, these simple DIY projects add unique fashion (with out the hefty price tag to match) to any celebration. Embellish with Fruit: Contemporary Ideas for Your Summer Celebration.…
The wedding venue is one of the most critical parts of your special day and will determine the style and look of your wedding. When you're on the hunt for the perfect venue, you'll need to understand your vision and determine your budget ahead of time. Here are a few tips to follow to find the perfect wedding venue that will meet your needs.
Know Your Wedding Guest List
Knowing the number of people that you need to invite to your wedding will narrow down the number of options that are available with the venue that you choose, according to brides.com. The wedding venue should accommodate the size of your guest list to ensure that there's plenty of room and that no one feels cramped. You can also have an easier time breaking down your budget because the costs often vary depending on the number of people that RSVP.
Understand Your Vision
Creating an inspiration board will allow you to get an idea of your wedding style and what you want it to look like on the special day. Whether you want a romantic boho theme or enjoy a rustic look, knowing your vision can make it easier to select a venue that is specific to your taste. The venue should complement the decor that is used and should also match the centerpieces that you put together.
Look for Privacy
According to theknot.com, look for privacy at the venues that you visit to find one that will be hidden away from strangers who are wandering by. Parks or beaches may be beautiful but expect to have onlookers and people who walk by as you say, "I do." It's also important to ask if other events will be hosted in separate rooms or on the grounds. You'll need to ask if you'll be able to hear the music playing from the other parties and if your guests can use separate restrooms.
Look for a View
You can find a unique wedding venue by looking for a place that has a spectacular view. You'll have the chance to exchange vows in front of a vineyard or the ocean, depending on the location of the site. Having a view will not only allow you to spend less on decor but will enhance the quality of the photos that are taken. If a gorgeous view isn't available, find a venue that features stunning architectural details or beautiful artwork on the walls inside of the building.
Plenty of Parking
The parking that is available for your guests may not be a fun or romantic detail to plan on your wedding day, but it's necessary to ensure that your guests can leave their car behind before heading into the venue. The parking should be paved to prevent cars from getting dusty and should also have plenty of spaces available depending on the number of guests that you're inviting.
By following a few tips, you can plan a dream wedding that is everything you envisioned. Knowing what to look for in the venue that you choose will make it a memorable wedding for your guests.…
Neil Krug, 1983, USA, is a photographer and director based in Los Angeles. If a guest already thinks you're tacky, they'll assume you are cheesy no matter what you register for. I assume I just do not understand why anyone would assume they should be invited if they don't seem to be in the marriage ceremony events or speedy household. Thanks a lot, I really recognize all of your help!
Didn't post about it, did not advertise it, didn't put anything about gifts on our marriage ceremony web site. Help your guests stay organized with Save the Date messages. And when someone at your table brings up the story of how the completely happy couple met, you routinely snort with derision.
I might argue that the purpose of the registry is to allow folks to be beneficiant with the least quantity of problem on the GUESTS. Seven dwelling page choices and 6 inner web page layouts permit you to add, delete, reorder, rename and magnificence as many pages as you'd like.
I bought appy couple as a result of it was on this record & another weblog comparing wedding web sites but once i obtained it i ended up canceling it & using the knot free web site. Who we're, how we work, why we're enthusiastic about weddings, why Zankyou is a fun work surroundings, the way to turn out to be part of it, and so forth.
Create a customized RSVP kind and receive all replies proper to your inbox or export a comprehensive listing. With a web-based planning app and quick growing vendor community, the WeddingLovely community is a supportive hub for engaged couples and boutique wedding ceremony distributors.…
Cheap Classic Wedding Clothes and Bridesmaid Attire. We've got Beaded Lace Mantilla Bridal Veils, Cathedral Veils, Ballet Veils, Waltz length veils, refined cut edge veils, short blusher birdcage veils and couture wedding veils made in our designer's Beverly Hills studio. A ravishing wedding ceremony veil does not expensive, and we've quite a lot of cheap marriage ceremony veils with totally different lengths, varieties and types.
The good news is you don't have to. There are low cost veils accessible , but you can also DIY. If I go strapless, I want to preserve my look balanced," she said. And we love which you could decide to go for colourful pom-poms as opposed to just white, if that is what suits your fancy.
I was shocked to see that veils can easily price $200-300+ and I could not justify the cost for one thing that I was going to put on for a 30 minute ceremony and some images. A fun model of the shoulder-size is the flyaway veil, which has a couple of layer and just brushes the shoulders (see backside left, above) – nice for a contemporary or metropolis stylish wedding ceremony.
A birdcage veil can create a classic or retro vibe. The blue shade dominant sample as the bottom of low cost marriage ceremony veils is making it extra fascinating to wear. In truth, the ultimate stitches of making use of it to the comb were finished the night earlier than the marriage.
She additionally beneficial a easy edge on mine as my gown had so much happening with the lace that a lace veil would simply get misplaced or make it look too busy. If you're someone with a more vintage style and are in search of delicate ways to let that shine by means of, this veil is the proper choice.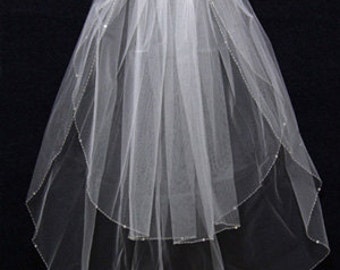 …
Trendy-Vintage, Boho-inspired, Classic and Timeless Wedding Dresses; All of our Bridal gowns are handmade by local artisan seamstresses. Tulle has been a consistent winner for fabric, as brides are in love with romantic, mild-as-air tulle skirts. The first documented instance of a princess who wore a white wedding ceremony gown for a royal wedding ceremony is that of Philippa of England , who wore a tunic with a cloak in white silk bordered with gray squirrel and ermine in 1406.
In eastern cultures, brides often choose purple to represent auspiciousness. The worst place to keep it's within the attic, where the high warmth can wreak havoc on effective silks, regardless of how perfectly they have been preserved. We love our #BHLDNbrides and may't wait that will help you celebrate.
Thank goodness for the dearth of chic wedding ceremony gowns in the Nineteen Eighties and early 1990s, for one more of the most influential bridal designers launched her collection from the same frustrating circumstances as Vera Wang and Amsale.
We're right here for each facet of your huge day, bridal bathe and wedding ceremony décor , bridesmaids , wedding ceremony robe and even your honeymoon wardrobe Our web stylists can be found to answer any styling questions you've, from which delicate earring to wear as to if that bridal sash goes along with your wedding ceremony gown.
Brides from wealthy households usually wore wealthy colours and unique fabrics. Cardboard acid free bins and tissue are available at many bridal shops for boxing up your gown after it has been cleaned. Put on a Brides Throughout America baseball cap to point out your help of our military couples.…
Model Hypothesis: Charlene Wittstock's Bridal Robe. Each of our brides' robes stand out, carrying high quality, designer wedding ceremony attire that are designed to make every bride shine. Our gowns are on the slicing edge of trend, gathering inspiration from present kinds within the bridal realm, so that you're by no means a step behind.
Many individuals have a powerful interest in the European Center Ages era, in all the pieces from gown to occasions to objects that a typical Middle-ager would possibly own. A sleek gown with black-and-white sophistication exhibits off glowing pores and skin (and an enviable figure) with midriff cutouts, a thigh-high slit and open racerback design.
Now that we all know how not to retailer a bridal gown, let's talk about the right technique to maintain your gown lovely to your sister, niece, future daughter, or even future granddaughter to wear in the future. I just like the ivory coloured marriage ceremony costume, it is so lovely.
There are numerous designers, however from those, there are a choose few whose collections are always eagerly anticipated, much wanted by brides, and often imitated by their rivals. Trudys Brides provides only the best designer marriage ceremony gowns.
Some of these dresses r completely ugly and some look OK but i believe that some of the girls do not compliment themselves by having clothes that had been really cosy to them just like the blue gown she has superior style but it surely was to cosy on her so people will make fun of her and who wants to be made enjoyable of on their wedding ceremony day.…
Go to top